Our History
---
From a wet market stall to a full-fledged production factory, Ee Hui has evolved since our early days selling handmade fishballs and fishcakes during the 1980s. While some things have changed, our original values still remain. We stay rooted in preserving the quality, taste and goodness of our products, exactly the way it has been since day one – handmade, quality, chemical-free products with absolutely no flours or fillers.
Today, we manufacture a wide range of seafood products from fresh and handmade products to Yong Tau Foo and frozen varieties, distributing to a loyal customer base from around the world. More than ever before, we remain committed to producing exceptional quality products, without compromising food safety, and always towards the highest satisfaction of our customers.
Our Facilities
---
We started off as a small business at Bukit Batok with an industrial site of 1,200 sq ft. We have since expanded our site twice, moving to Senoko and doubling our space to 30,000 sq ft. Our factory is running at full capacity, with more than one-third used for the production area. State-of-the-art freezer facilities maintain the quality and freshness of our products and Thermoforming machines have improved the efficiency and shelf life of our products.
Our vertically integrated supply chain – from sourcing raw materials, to production and delivery – offers greater control and increased productivity at competitive costs. All our raw materials are put through a stringent selection process by qualified and trained experts.
Expansion Abroad
---
Today, we are trailblazers in expanding to foreign markets such as Australia, Canada and the USA. Our success is attributed to the relationships we have nurtured and the expertise we have developed over the past 25 years in the industry.
---
---
---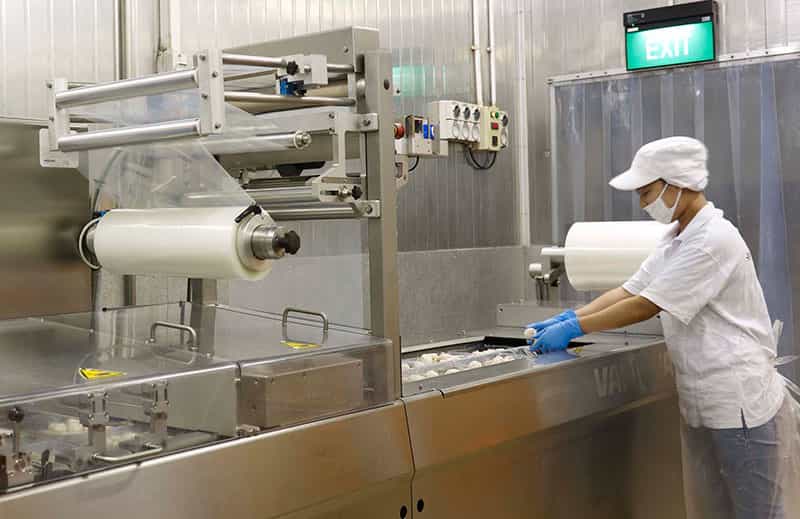 ---